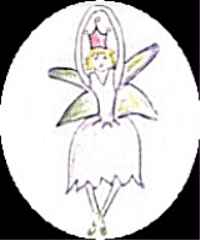 METROPOLITAN THEATRE CONSERVATORY
Raising the bar of Excellence in Academic & Cultural Enrichment

Artistic Director

Kendrick Phillips, a native of Atlanta,attended the Westminster Schools, trained with the Atlanta Ballet, where she was a member of the elite youth company,and graduated from Vanderbilt University with multiple degrees. While at Vanderbilt,Kendrick won the Superior Achievement in Acting Award.
Upon graduation from Vandy, Kendrick studied at the prestigious Royal Academy of Dramatic Art in London, England. While in London, she performed for such noted directors as Sir Peter Hall and Adrian Noble of the Royal Shakespeare Company.

After training and performing in London,Kendrick returned to Atlanta, where she has written, directed and produced two independent films.
She is the founder and director of Kendrick & Company's Metropolitan Theatre Conservatory in North Fulton for arts educational enrichment, pre-professional and professional training in theatre & film, she has created four trademarked programs: Dramalution™, Playfest™, and In Love with Shakespeare™, and Shakespeare Under-Study™.

Kendrick's In Love with Shakespeare™ program was selected by the Fulton County Board of Education for the Odyssey II enrichment program.

The Fulton County Board of Education has also approved the teen professional touring show. The teen conservatory made their professional debut at the Roswell Cultural Arts Center with over 500 people in attendance.

Kendrick also serves as President of the Board of Directors for Fulton Arts North , a non-profit grassroots arts organization of 100+ literary, visual and performing artists and organizations and provides fiduciary support, arts workshops, & advocacy.

Kendrick develops and implements multi-disciplinary theatre high school curriculums for area private and public high schools. She is also a lecturer, motivational speaker, Arts and Talent adjudicator, Arts educational consultant and public speaking consultant for numerous nationwide Schools & Businesses.

In addition to founding MTC, Kendrick is a founding member and producer of Wildcat Pictures, LLC.

She has performed nationally and internationally as an actress,director and featured guest vocalist. Kendrick received Atlanta Magazine's 2003 Women Making a Mark award.